17 juillet 2014
4
17
/

07
/

juillet
/

2014
10:19
Every time I go to the grocery store, I cringe when I drive by this add in the parking garage: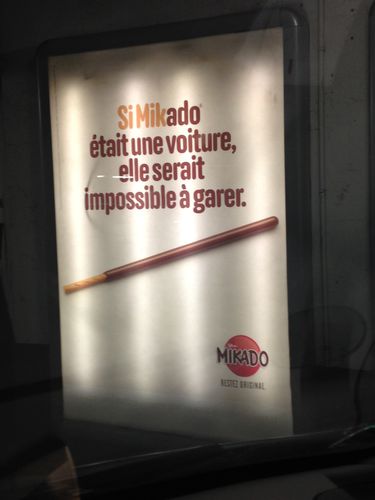 If this cookie were a car, it would be impossible to park.
Because frankly, forget about the cookie, this statement is true of pretty much any car here - bar the Smart and Austin Mini. Parking in those tiny, tiny spaces is such a nightmare that people don't seem to bother anymore and just park over two spaces to save precious manoeuvering time, and enjoy the luxury of being able to open the door to get out off the car...Resulting in increased shortage of parking space.
The question is, when are parking lot architects going to get clued in and adjust parking space size?