14 juin 2012
4
14
/

06
/

juin
/

2012
01:00
Dans ma nouvelle vie de banlieusarde, je ne prends quasiment plus le metro et je vais partout en voiture. Et tous les matins, je passe devant une de ces eglises avec un panneau afichant des annonces de la paroisse. Parfois, les messages sont tres fonctionnels: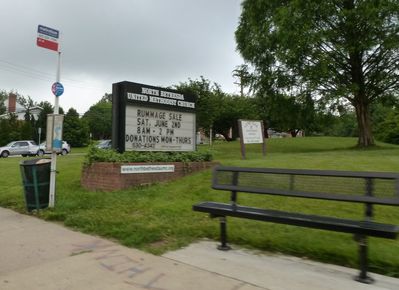 avec une touche spirituelle: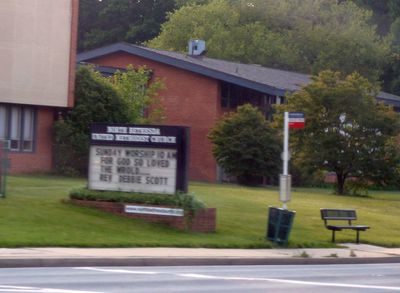 mais parfois, le philosophique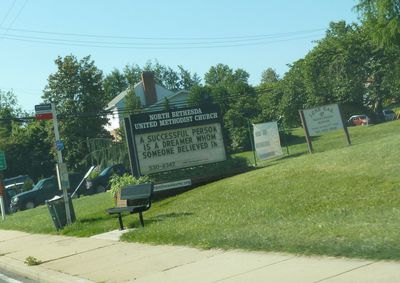 le dispute au profond:
<J'ai loupe la photo a mon retour d'auditions en France du message fort a propos "Don't let your sucesses go to your head or your failures go to your heart">
A l'approche de l'ete on a quand meme beaucoup de messages utilitaires qui restent des semaines entieres: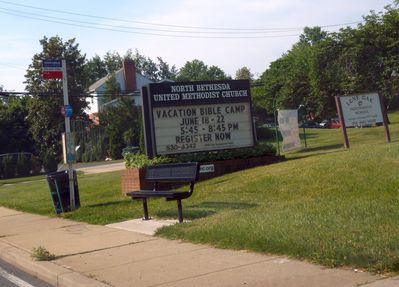 Vivement lundi pour decouvrir une nouvelle maxime...